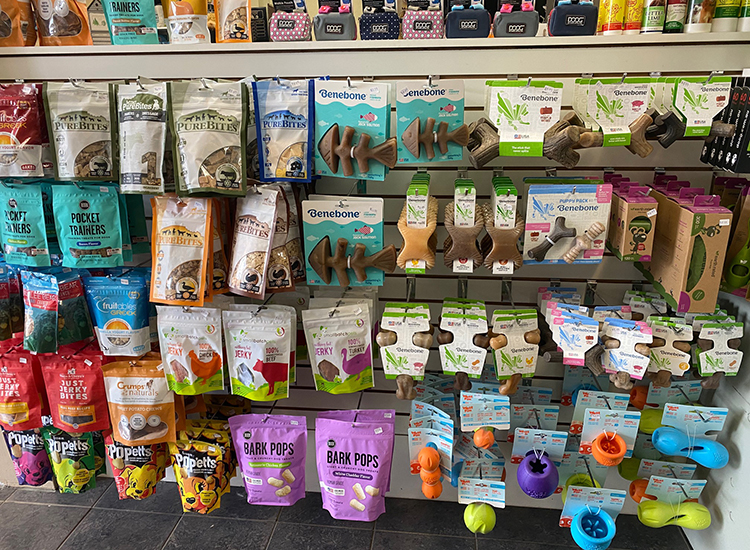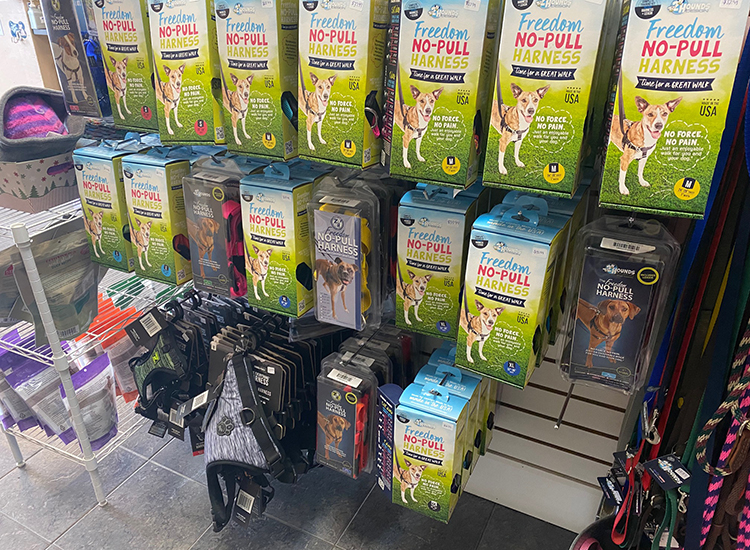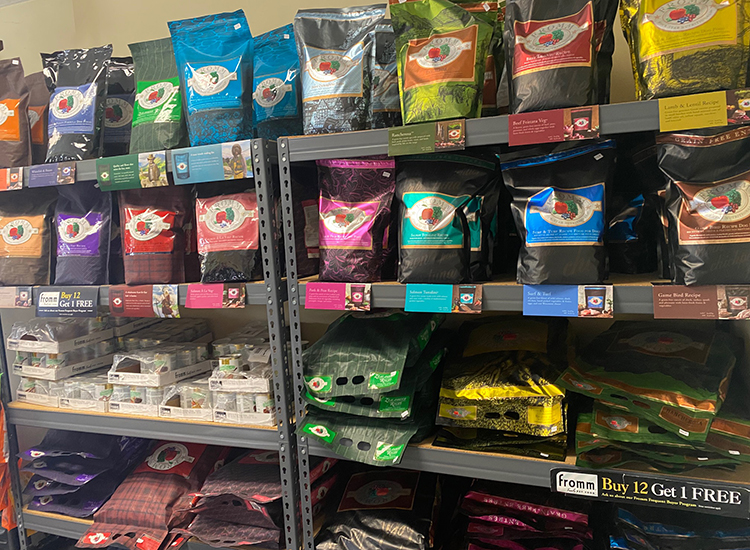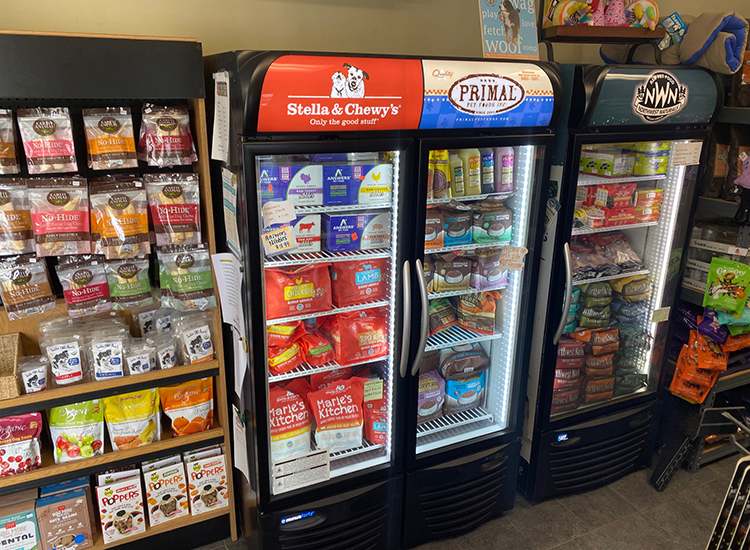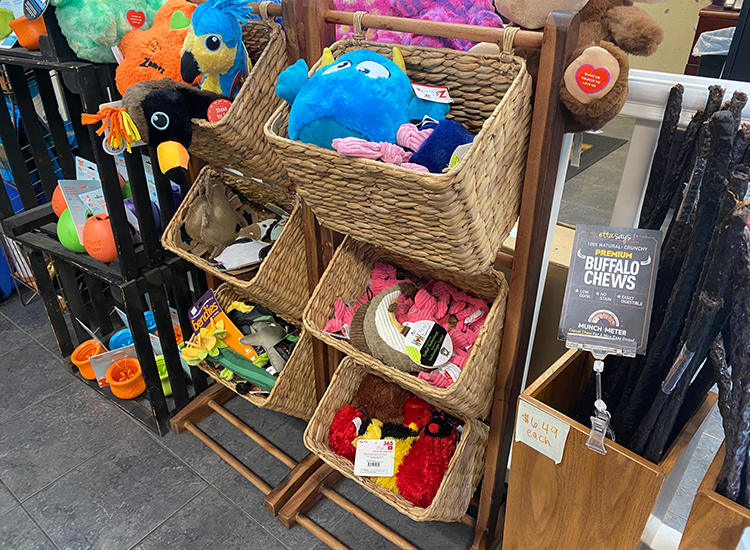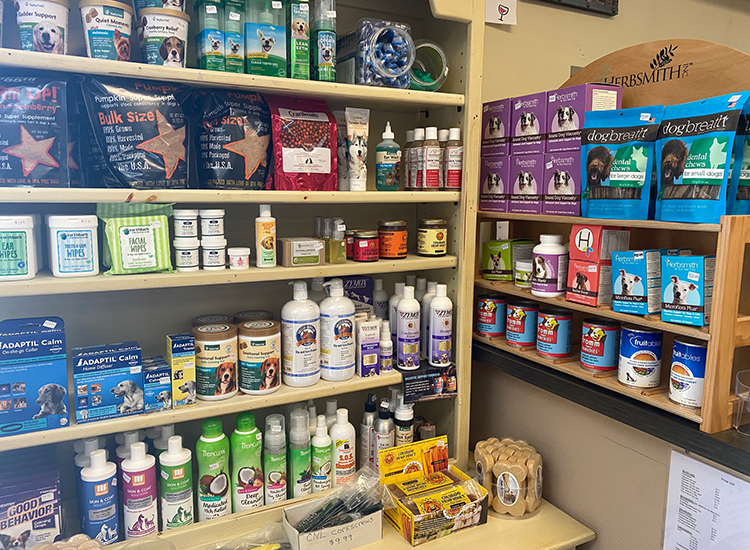 Our CTO (Chief Toy Officer) Stoli always thought that toys were the most important items in our boutique, but we offer a wide variety of products. From harnesses and training tools to food, supplements and hygiene supplies, our staff can help steer you in the right direction.
Did you know that a dog's diet can have a huge effect on his health and behavior?
Our dog trainers recommend a high quality diet, free of fillers and artificial ingredients. We have plenty of options in stock in our boutique and also place special orders for products we don't currently have at the Lodge. In addition to premium kibble and canned diets, Cold Nose Lodge is proud to carry options in raw diets for your dogs.
We are under construction for an addition to our building. Once complete, we'll have even more to offer in our boutique. Plus, we'll have expanded hours. (We don't have a completion date yet.)
Prong Collar Trade-in!
Trade in your dog's prong collar, and receive a $10 credit on the purchase of any harness or head halter in our boutique.
Stop in and Shop
7:00–9:00 AM & 4:00–6:00 PM
Additional times by luck or appointment.