Dog Daycare is an excellent way to provide dogs with physical and mental stimulation in a secure environment supervised by trained professionals.
Dog Daycare at the Lodge provides an outlet for dogs to socialize and exercise with other healthy and friendly dogs. Our dog daycare program can be especially beneficial for dogs who exhibit destructive or inappropriate behavior. Many times, this behavior is due to inadequate exercise or anxiety experienced when left alone. Consistent behavior refreshers throughout the day help to maintain proper doggie manners both at daycare and at home. We also have wonderful dog trainers who provide classes and private dog training programs to help dogs be the best that they can be!
Play School, our enrichment program, is available Monday through Thursday. Learn More »
Examples of Great Candidates for Dog Daycare are:
Dogs who would otherwise spend their days alone at home while the family is at work/school
Dogs who need more exercise
Dogs who would enjoy playtime with other dogs and our staff
Puppies who are learning to interact with people and other dogs
Daycare is also a great idea:
Before or while you have company
Before travel
Other times that are stressful for your friend, like during home renovations.
Our dog daycare guests enjoy up to 10 hours of supervised play in our 8,000 square-foot indoor facility with a four zone heating and air conditioning system and live cameras that can be accessed online. There is an additional 7,600 square-feet in fenced outdoor play areas. Dogs have naptime mid-day where we serve lunch if you pack it for your pooch.
Pricing and Hours:
Full Day: $32
Play Hours: 7:00 AM – 6:00 PM
Drop Off Hours: 7:00 AM – 9:00 AM
Pick Up Hours: 4:00 PM – 6:00 PM
Half Day AM: $18
Play Hours: 7:00 AM – Noon
Drop Off Hours: 7:00 AM – 9:00 AM
Pick Up Hours: Before Noon
Daycare Packages
20 Full Day Pass: $580
10 Full Day Pass: $300
10 Half Day Pass: $175
Call us at (610) 965-3647 to buy your pass today!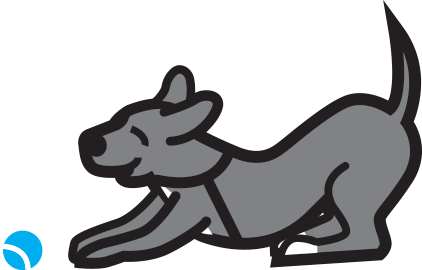 To attend dog daycare:
All dogs must pass an introduction, showing that they are friendly.
Dogs over 6 months of age must be spayed or neutered.
Dogs must be current on Rabies and Distemper/Parvo. The Bordetella vaccine is strongly recommended.
Dogs must be in general good health.
Dogs under one year of age must have had a negative fecal exam.
Dogs must be free of fleas and ticks. A monthly flea and tick preventative is strongly recommended.
Our goal is a stress-free environment for all dogs. We cannot accept new geriatric, deaf, blind, or immunocompromised dogs for daycare. For dogs experiencing these conditions, the daycare environment can be extremely stressful.
We offer morning half days or full days of dog daycare. (Boarders receive play time every day.) There is a one time $15 fee for your dog's introduction. Those who are approved for play will receive a free half day daycare voucher. To schedule an introduction give us a call at (610) 965-3647.
Dogs who are approved for daycare are also approved for overnight boarding. Dog training is also available during daycare.
Please schedule 48 hours in advance.